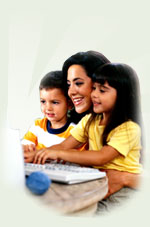 he purpose of the Creative Specifications site is to optimize the process of creating offers, emails, coupons, and many other CoolSavings products so that everyone from the client to the member will have the best experience working with the pink pig in sunglasses.
We realize your time is important and encourage you to find what you're looking for as quickly as possible. This site allows you to do just that. Use the search option at the top right of this page to find exactly what you're looking for.
Browse through our products and view examples of what your creative will look like once it hits our 25+ million self-registered members.
Find your account manager and find out more information on how to optimize your offer to best meet your metrics and member expectation. You have the product, we have the member base, we match the best offers to our best members. That's why we're CoolSavings. Savings made simple.